Also, to transfer files from PC to PC, you can follow these steps:
1. Click "Device List".
2. Select the device you want to share files to.
3. Click "Files".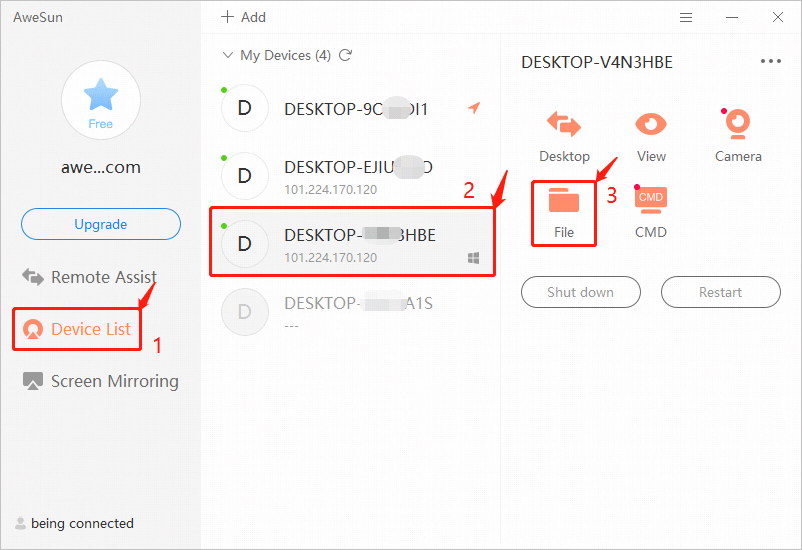 4. Ask your partner for the access permission. You can also connect to his/her PC directly just by one click through Easy Access, for details, see Secure Unattended Access.
5. Right-click the file you want to transfer and select "Transfer" or select the file and then click

.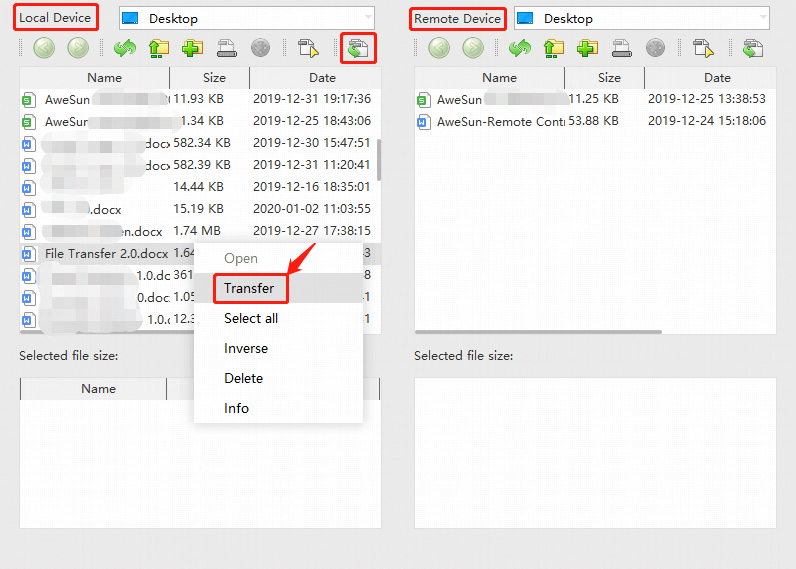 6.The transfer will take a few seconds, the file transferred will appear in the Remote Device area.