To use the remote CMD feature between two PCs, follow these steps:
1. Open up AweSun, go to "Device List", select a device and click "CMD".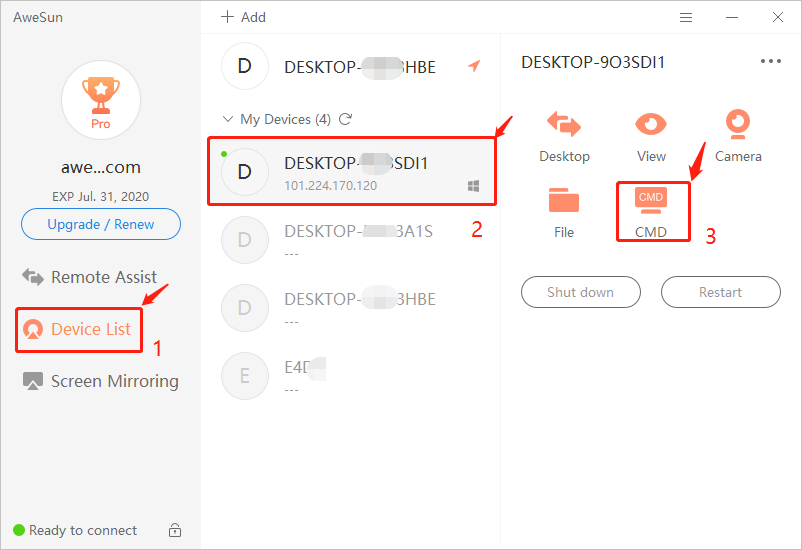 2. Ask your partner for the access permission by getting his/her Window System Account & Password or the Independent Password, or by Easy Access for trusted devices, how to enable Easy Access, see Secure Unattended Access.
3. After connection, a CMD window will pop up.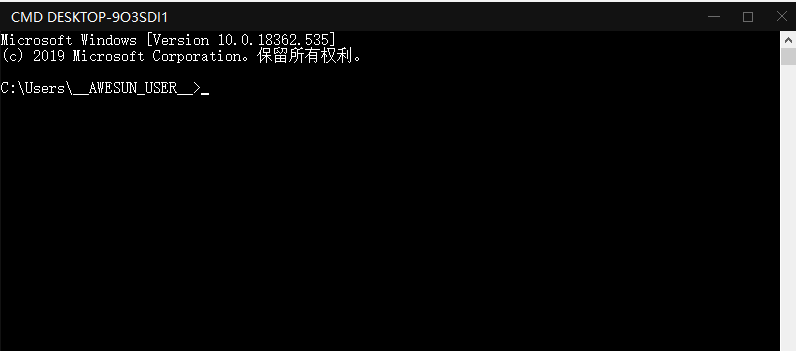 4. You can now perform operations remotely by using commands.