To chat with your partner instantly during a running session, follow these steps:
1. Click the icon

on the top and then click the "Chat" option to activate the dialog box.
2. You can now chat with your partner.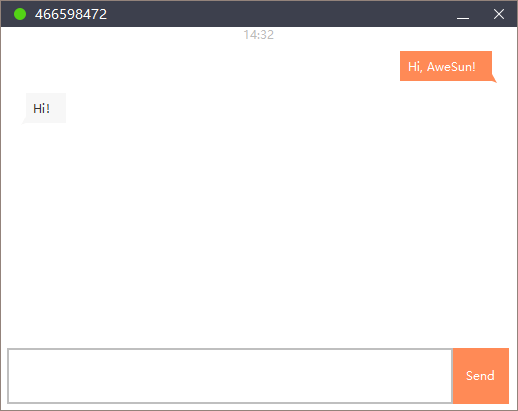 There is also a shortcut to allow you to quickly text your partner. Click the icon

at the bottom right corner, and then select

you will then see a dialog box and be able to text your partner.