1. Run the .exe file that you have downloaded.
2. Decide on an installation type.
3. Click "Install Now". The installation will start automatically.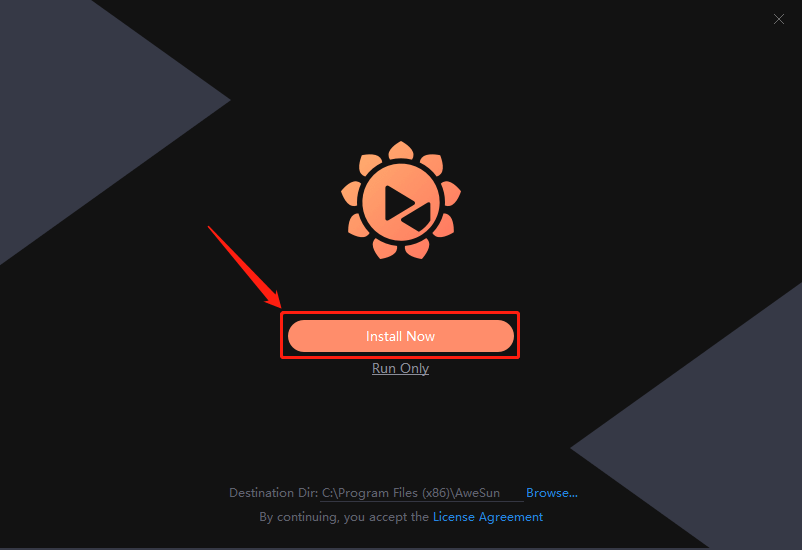 4. After installation, you will be greeted by a welcome screen. Click "Enter Now".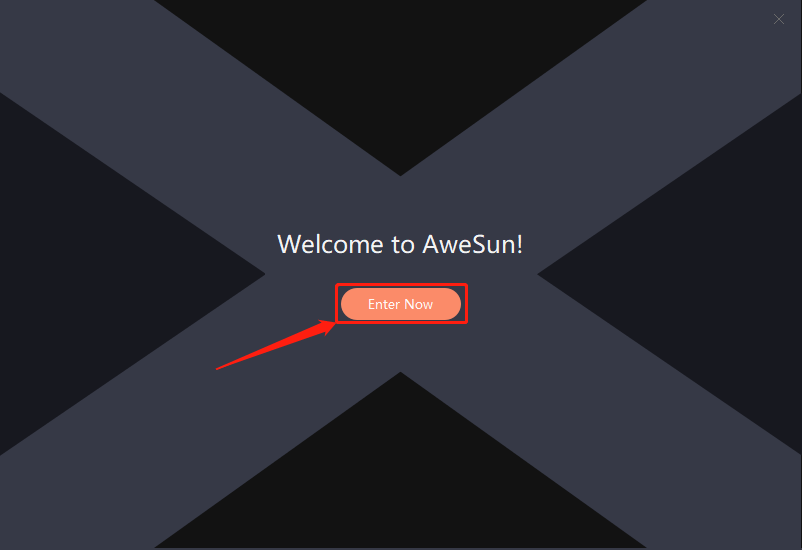 5. The installed version of AweSun for Windows is now ready for use.